Hello.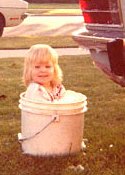 I'm Kate Bolin. I live in Nottingham, England. I write, I design, I organise, I do a lot of different things.
At the moment, this site is essentially a warehouse for knitting patterns. So, if you want, you can knit some patterns, check out my cv, or get in touch with me.
You can also find out more about me at, unsurprisingly, About.Me.
I hope you enjoy everything.
©2011 Kate Bolin, all rights reserved. Background courtesy of Jason Gaylor's brushes.